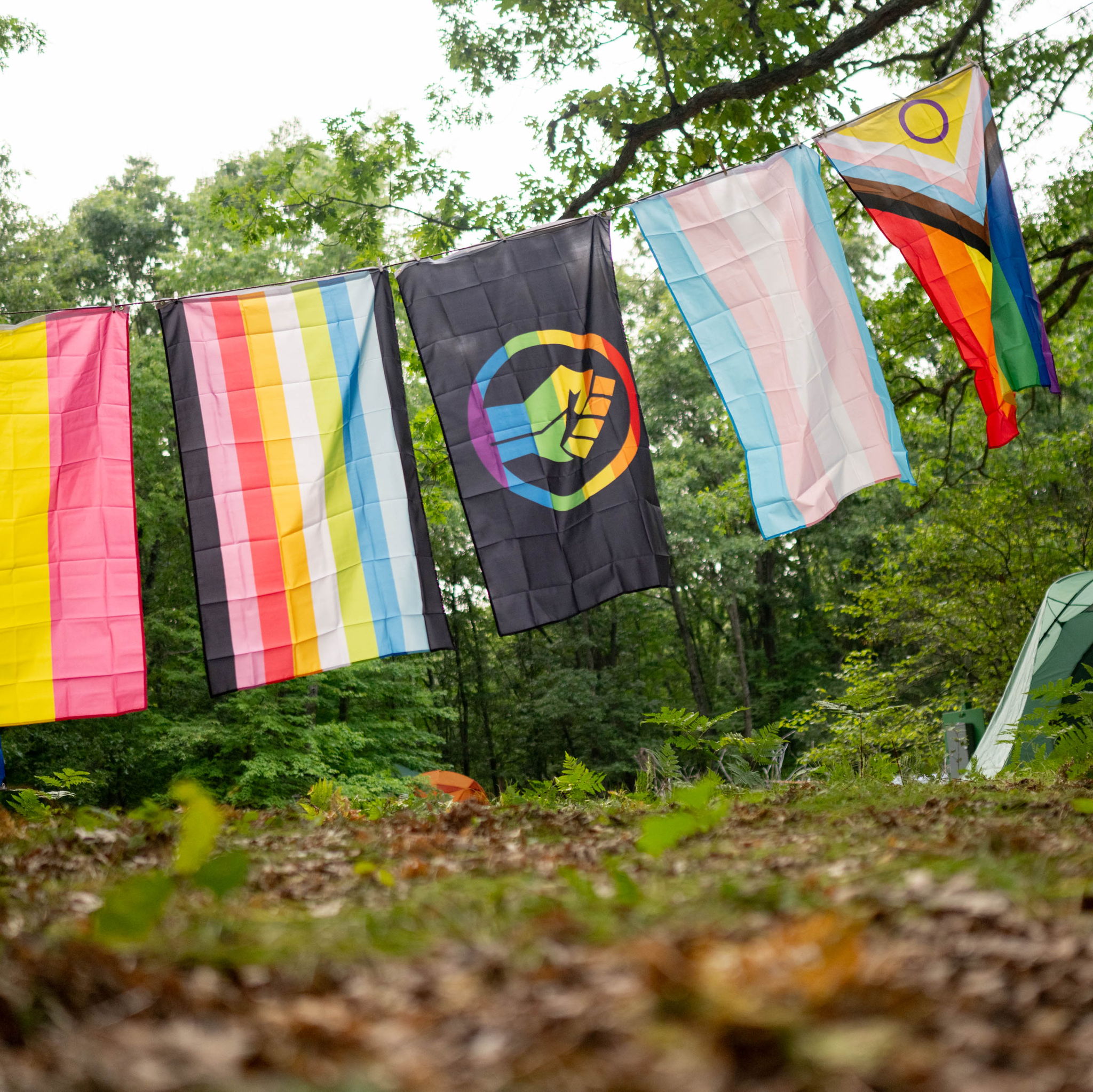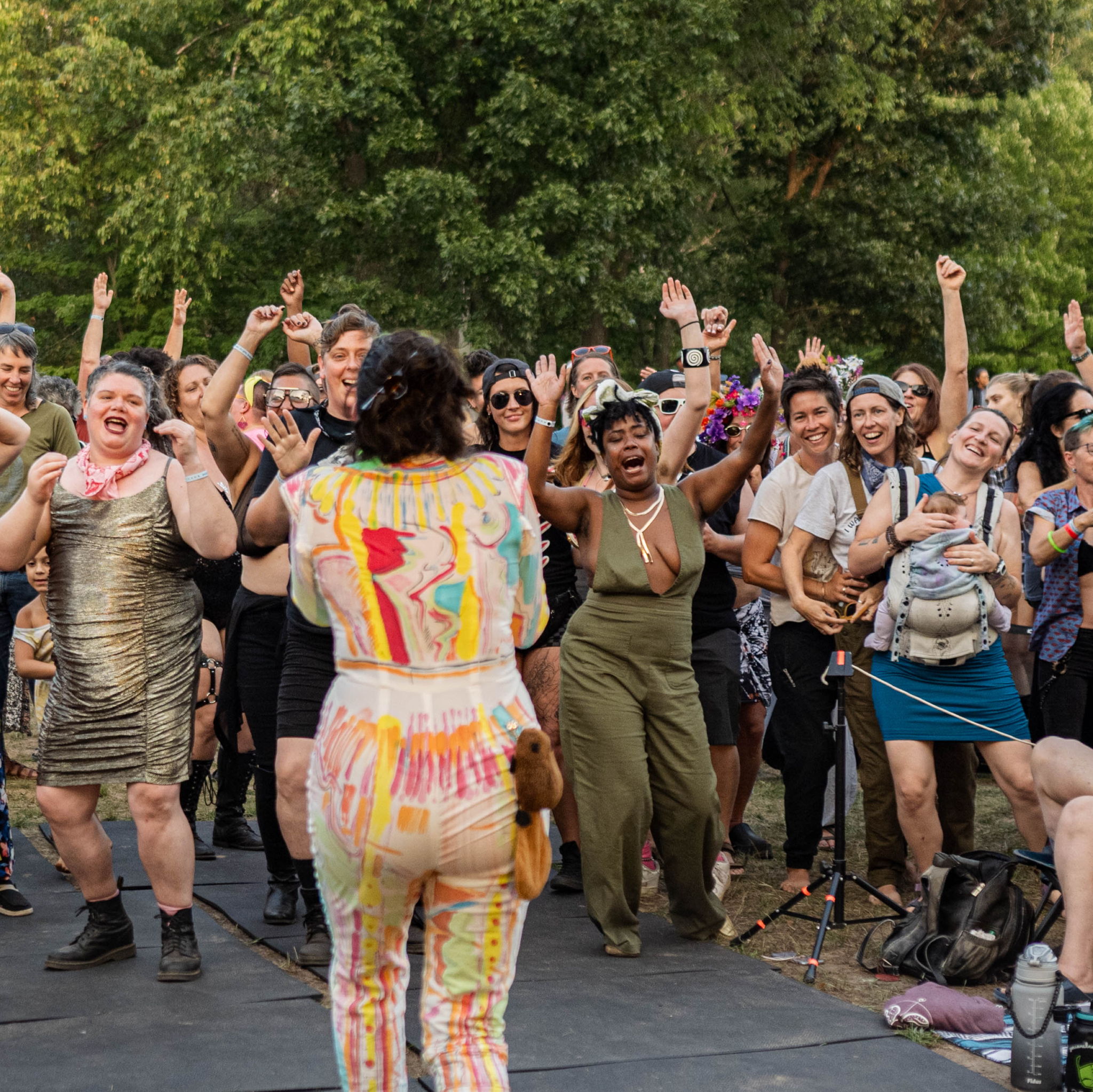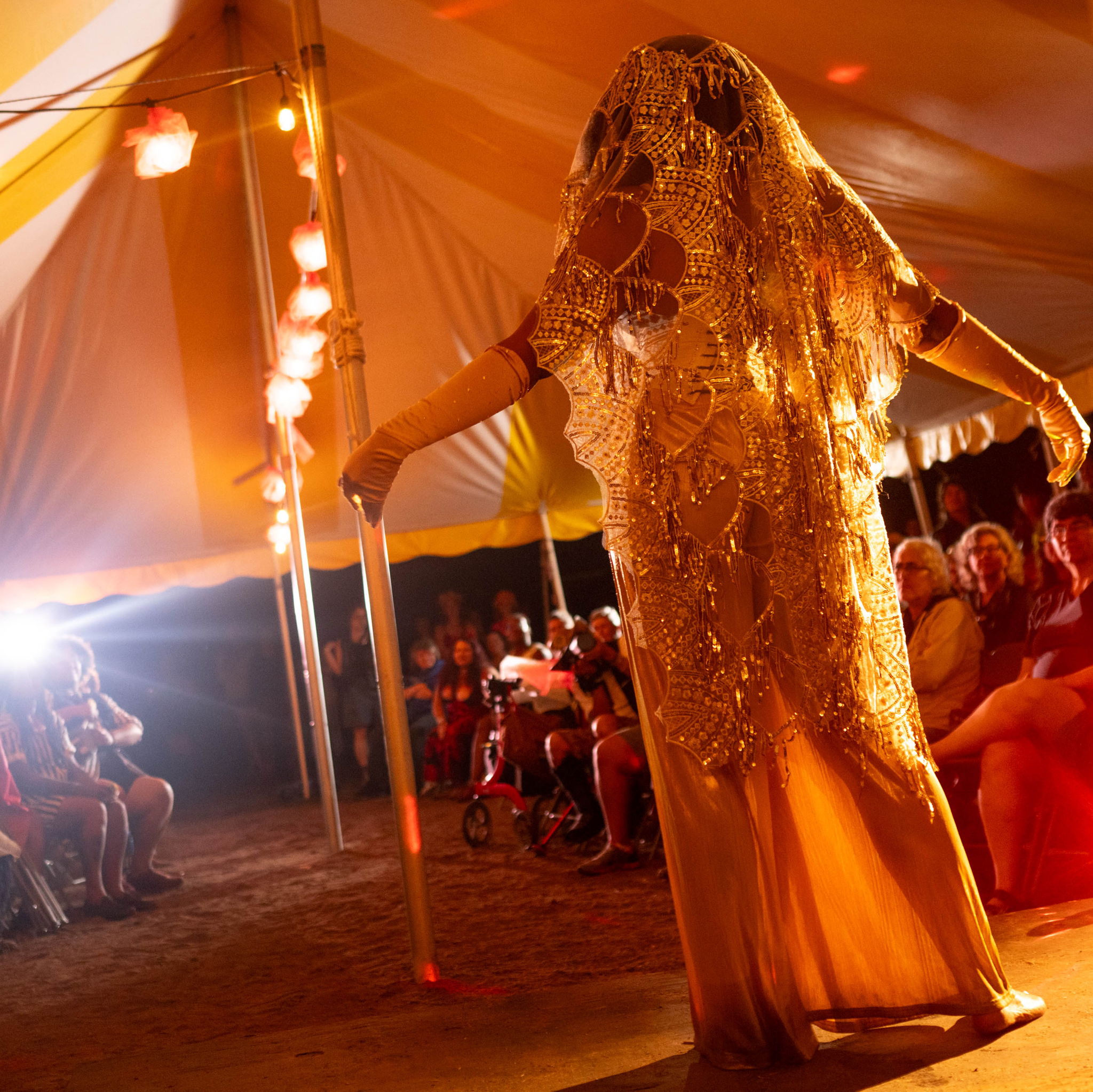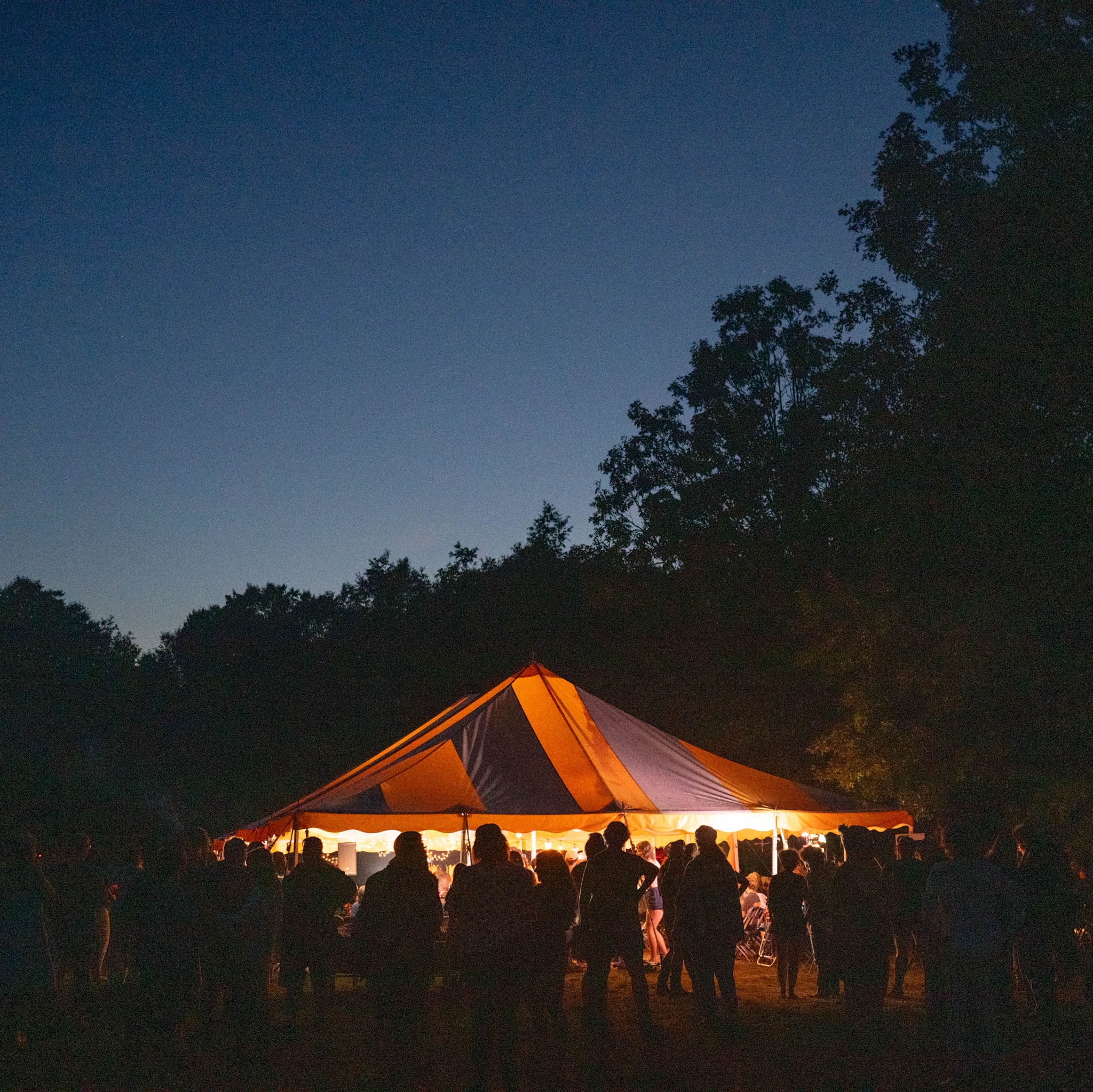 Culture and Vision:

Fern Fest is a music focused festival specifically curated to drive connection and foster community and belonging for women, trans and non-binary folks.
Commitment to Race Equity and Anti-Racism:

As Fern Fest organizers, we are committed to the learning and unlearning required to dismantle white supremacy and live out our anti-racism values. We have work to do as individuals and as a community that aspires to create a safer environment for women of color. Our anti-racism commitment is as much a statement about who we aspire to be as it is a call to action for us as organizers and everyone attending Fern Fest. Those of us who are white identified, including members of the organizing team, have a greater responsibility to lean into this work.

What does this look like? Fern Fest is curated to reflect the broad diversity of our community and this is represented by the racial diversity of the organizers, performers, programming, staff and volunteers.
Fern Fest commits to providing spaces for the BIPOC community, organized by and for the Global Majority as well as other spaces for conversation about dismantling racism at the structural, interpersonal and personal levels.

What does this feel like? Fern Fest endeavors to focus on the impact and outcomes of our choices, decisions and actions. Being an accountable community means we will seek out feedback about the experience of the BIPOC community at Fern Fest, acknowledge harms, and work to repair and adapt our approach in response to feedback.

Commitment to Accessibility:

Accessibility at Fern Fest for the Deaf /HOH and women with disabilities community is a priority. We will provide interpreters for all live music performances along with some visual art throughout the festival. We will capture as much communication in writing as possible via signs and centralized message boards. We welcome feedback on how we can continue to support ongoing improvements.

Gender and Language:


Fern Fest is a women's festival that is intentionally inclusive of all cis, trans, and non-binary women. Language is important and we'd like to speak to the intention behind the language we have chosen to describe Fern Fest and the space we are creating.

Why "women"? While we honor the history of our community reclaiming "women" and transforming it into "womyn, womxn, wimmin etc." as a way to decentralize men from our collective identity and/or specify inclusion for trans folks, Fern Fest embraces the term "women" to include all who identify and live in the experience of being a woman and/or possess the feminine spirit.

We are dedicated to the sometimes messy work of learning and stretching our understanding of language to ensure Fern Fest is affirming for those whose identity does not align with binary gender definitions. Increasing our awareness around pronouns and other gendered language is one way we can center inclusion within our community. Trans, non-binary and other individual identities and expressions of gender under the umbrella of "women" belong at Fern Fest.

Because we know that every person's gender identity is unique and how someone connects to a community that is defined by gender may vary, we support individual assessments regarding their identification with this event. If you have questions and would like to speak to an event organizer, please contact us at

[email protected]

.
Community Guidelines:


One of the core tenets of the vision for Fern Fest is to create an experience where all people can feel safe to show up as authentic individuals. This means building trust within our community, being aware of how our actions impact others and holding ourselves accountable to community guidelines that foster that environment.

Fern Fest has a zero tolerance policy for violence, harassment, hate speech and/or any other behavior that threatens the safety and wellbeing of any community member. Those who violate this policy will be removed from the festival without refund. Fern Fest reserves the right to deny entry to anyone based on this policy and/or community guidelines.

Be open. Be kind. Be respectful.

For those of us with white, cis and other dominant identity privilege…
No matter where you are in your individual journey of anti-oppression (racism/white supremacy, transphobia, ableism etc.) everyone on The Land has a role to play in our collective anti-oppression work and is responsible for their actions. So many of us feel drawn to women's spaces and festival culture because of the safety and healing it can bring. It is important to also acknowledge that not everyone in our community is afforded the same privilege. If you are given the gift of feedback that something you said or did has impacted someone negatively, aim to center the experience of the person harmed, especially when they are BIPOC, trans, and/or other marginalized identity or ability status. Utilize the CPR Reparative Response Model* – Calm Yourself, Practice Humility and Repair.

*Created by Kira Manser, Jaymie Campbell & Shannon Crintini www.accessmatters.org/cpr-the-racial-microaggressions-reparative-response-model/ (geared towards racial microaggressions but applicable for all identity difference)
Abra is a Michigan native singer/songwriter and music enthusiast. She has attended countless music festivals over the last 20 years in many different capacities, including working on crews and as a professional music manager. She is delighted that her personal and professional experience, and her passion and inspiration are all culminating in the creation of this unique festival in a space that is so close to her heart.
Susan first attended Michfest in 2009 and has continued to learn and grow with the community and family she found there. Professionally, she works in non-profit management and leadership, specializing in staff development, training, process improvement and change management. The joyful work of bringing Fern Fest to life leverages her love of planning and organizing. Susan is thrilled to be a part of the ongoing legacy and evolution of the festival experience on the land.
BIPOC/Global Majority Collective

Sprouting at the first Fern Fest in 2022, the BIPOC/Global Majority Collective honors the legacy of the WOC Tent in this space on The Land and endeavors to continue the rich tradition of reflection, healing and growth.


The BIPOC/Global Majority Collective & Sanctuary

(Women of Color Tent/WOC Tent)
From 1984-2015, this space has represented a sanctuary for all women of color across the intersections of culture, race, and inter-generations. Its current location is where it's been since 1985 and some of our WOC Tent ancestor's remains rest in this location with their spirits watching over us.

Described as a place to gather in safety and build community to heal ourselves, the WOC Tent has been a place for us to listen, to speak, to learn and to honor each other, a sacred place of reflecting our grace and power among us, for us.

Sprouting at the first Fern Fest in 2022, the (QT)BIPOC/Global Majority Collective honors the legacy of the WOC Tent in this space on The Land and endeavors to continue the rich tradition of reflection, healing and growth. As we shape our shared vision for this sanctuary space, our language is changing to welcome and include additional facets of our identities while also acknowledging and centering black and indigenous – embracing the terms BIPOC/QTBIPOC (Queer, Trans, Black, Indigenous, and People of Color), and Global Majority. Within this space, we work to lift up intersectional identities and address the compounded impact of multiple oppressions. While The Collective coordinates with and is supported by Fern Fest as well as other accomplices/allies, we operate independently to foster this special and critical space for healing connection and safety.
Invitation and call for BIPOC sisters and siblings – come experience the sanctuary, attend a workshop or gathering; find out more about your communities who welcome you and join The Collective as we build the space together. We are what we make of the space, so if there's something you'd like to see, hear, experience or be a part of, we must create it together.
If you'd like to contact The Collective or contribute to the Sanctuary space planning, please email [email protected]
Interested in supporting Fern Fest but are unable to attend? Donations help ensure that the festival is sustainable for years to come.
Processing Registration...
Powered by: